"I believe in God's church all over the world, in all its varieties and..."
– Eric Howell, Dayspring Newsletter
"we have to bend our minds around the admittedly tough notion that we exist..."
– Rowan Williams
"No true love is possible, Lewis demonstrates, until we abandon our claims, our..."
– Michael O'Brian
My fear of giant towels
Lewis's Silver Chair is not my favorite of the series, but this passage from Jill's (mis)adventures in Giant Land has always had a peculiar hold on my imagination: If you could swim (as Jill could) a giant bath is a lovely thing. And giant towels, though a bit rough and coarse, are lovely too, because there are acres of them. In fact you don't need to dry at all, you just roll...
"Do you know what hurts so very much? It's love. Love is the strongest..."
– Casper ten Boom
radio tuesday
08:05 Gems from WQXR-FM in NYC this morning:"…but no one ever notices the bassoonist because, well, that person plays the bassoon."  15:56 Irish breakfast tea and ginger lemon cremes as an April freeze consolation prize. 20:04 Discover there is a book entitled "The Land of the Green Ginger." Spend a solid quarter hour tracking down a copy of the book with the...
"The beginning of love is to let those we love be perfectly themselves, and not..."
– Thomas Merton (via theohpioneer)
"Therefore, since we have this ministry, as we have received mercy, we do not lose heart" 2 Corinthians 4:1
Some days you get to elevenses only to realize the most productive bit you've managed all day is the removal of a stray hyphen from and adverb ending in -ly followed by an adjective as per the Chicago manual of style.  That is a good time to take yourself for a walk to sit by a playa lake and watch some geese.
Who Baked the Bread?
Who baked the bread That Jesus blessed And broke, and shared That Passover supper, when he said, "This is my body Broken for you"? Who made the wine, When he passed the cup, Saying, "This is my blood, The blood of the covenant, Shed for you and for many. The fruit of the vine I shall not taste again Until I taste it new In the Kingdom of God"? Who made the wine? Was it a...
"The dripping blood our only drink, The bloody flesh our only food: In spite of..."
– T.S. Eliot (via joyonthespectrum)
taking my baking inspiration from the bit in pippi longstoking where she rolls out ten million pepparkakor on the kitchen floor because she ran out of room on the cabinets was probably a terrible idea.  so maybe i'm making a grooms cake. with a UT tower… wut.
the juxtaposition of real simple and the book of...
They—the great forum of they, the white men in lab coats they, the putters of advertisements in magazines they—have brought stem cell research to the final frontier, where the useless scientific theories go to die, the land of cosmetics. A full two page spread in the latest issue of Real Simple is dedicated to decoding the great allure of stem cell creams, serums, essences, and balms....
"There are no ordinary people. You have never talked to a mere mortal. Nations,..."
– C.S. Lewis The Weight of Glory
It's a great day to be at the YMCA
says the orange sign tacked above the tape player in the women's locker room. The tape plays a sermon on tithing, and the pastor's voice has that particular Texas twang that mangages to include all vowel sounds in a single syllable. When I return the next day, the same tape is playing at exactly the same place. I refrain from switching the radio on instead as I am learning to know a...
Jacques Ellul nails it every time. (Maybe excepting his wilder bits on anarchy.) "In reality all solutions, all economic, political, and other achievements are temporary. At no moment can the Christian believe either in their perfection or in their permanence. They are always vitiated by the sin which infects them, by the setting in which they take place. Thus the Christian is constantly obliged...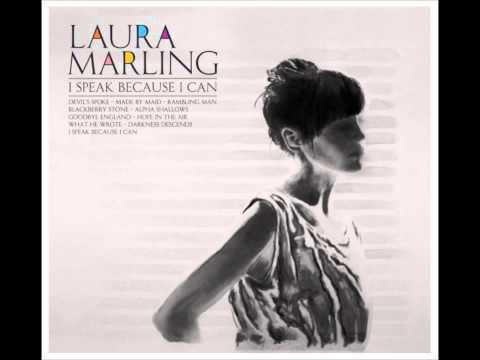 "Looking at Stars The God of curved space, the dry God, is not going to help..."
– Jane Kenyon
"This world has nothing for me And this world has everything All that I could..."
– Caedmon's Call "This World"
"Everything passes. Everything changes. Just do what you think you should do."
– Bob Dylan (via billowy)
casper ten boom: "when do i give you your ticket, corrie?" young corrie: "right before i get on the train father." today i officially graduated from warwick. the date i assigned to myself as the "now is the time to panic properly if you do not have a job" date. the date after which you have to give an account of your "three months of unemployment"...
"Christians were never meant to be normal. We've always been holy troublemakers,..."
– Jacques Ellul
III. THE WISE
Behold, there came wise men from the East to Jerusalem, saying  Where is He….? Miles across the turbulent kingdoms They came for it, but that was nothing;  That was the least. Drunk with vision,  Rain stringing the ragged beards,  When a beast lamed they caught up another And goaded west.  For the time was on them.  Once, as it may, in the life of a man;  Once, as it was, in the life of...
this year
the year i survived complexity science. the year i went to salisbury. the year i took quantum field theory without having had quantum mechanics. the year i received a paul mccoy. the year we had thanksgiving with all four grandparents. the year i copied roualt's ecce homo. the year i went to the huntington library. the year i lost a mentor, a friend, and a huge hole gaped in morrison hall....
"Watch carefully, for everything passes quickly, even though your impatience..."
– St. Theresa of Avila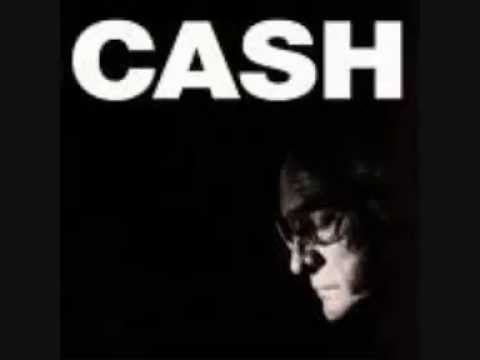 thanksgiving
for a table with all four grandparents for the holding of hands and the lifting of prayer for my papa winning the title of oldest entrant in the turkey trot for a Shepherd who sets the lonely in families for sisters, for parents, for the mystery of family for porch sitting and hospitality for gentleness for lessons learned about the help and self-esteem for the wild geese, always the...
"As I rise with the dawn, may my soul be reborn; take this heart all forlorn, and..."
– "The Heart's Offering" Southern American folk melody arr. Antony Baldwin
"I just remember their kindness and goodness to me, and their peacefulness and..."
– Thomas Merton Seven Storey Mountain"
the great fellowship hunt of 2012
when life gives you applications….make lemon meringue pie? fiddle faddle.
sunday afternoon naps are better with kittehs.
ginger raspberry scones. jasmine green tea. porch sitting. a quiet house. sorting through the sheet music on the piano. writing. reading north and south.  early fall is positively the nicest time to be on holiday in texas. so grateful extended school vacation relocated to october this year. 
"October is a fine and dangerous season in America. It is dry and cool and the..."
– Thomas Merton, The Seven Storey Mountain (via thelifeguardlibrarian)
i finished a masters and tallahassee (as in the mountain goats album) turned 10. kind of major, y'all.
random ii
20:32 because tumblr>finishing the last piece of work for mah duhgree. sometimes i remember that i really do like math. like when i realize that percolation is like swiss cheese. or maybe i just like cheese. i think it's the cheese. how i know i'm in grad school: undergrad thesis was brought to you by PG tips. postgrad thesis has been brought is hopefully being brought to you...
thoughts, random
i think dried mango will always remind me of chocolate labs chasing the waves on devonshire beaches.  there are some strange times in your life when you realize that you being buoyed entirely by the prayers of other people.  i've downed almost a whole jar of blackberry sage 'tea for wisdom.' not so sure i'm any wiser. work is almost always better in the sunshine. ...